Entering Your First Open Time Trial
Updated: Feb 4, 2020
How to find and enter open time trials
OK, so you think you might want to do some more time trialling? You've done the Icknield Road Club Evening League, maybe taken part in a couple of the inter club races, and now you've picked up the CTT handbook in the club room, and are now totally bewildered by all the numbers and letters that make up the different courses...! Where to start...?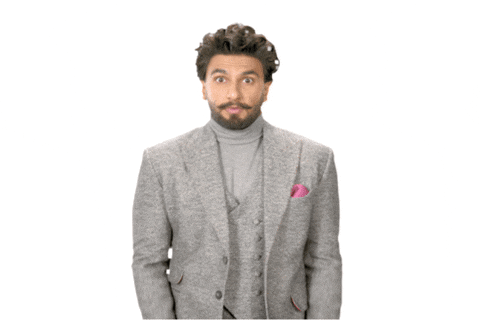 First things first, you need to work out what distances you want to race. The standard time trial fixed distances are 10, 25, 50 and 100 miles. Then you have the timed events - the 12 and 24 hour time trials. There are also other non-standard distances, which include all the other distances that doesn't fit the 'Standard' distances.
Once you've decided on a distance you want to race, the next step is deciding WHERE you want to race, and this is what possibly puts off a lot of less experienced TT racers. There is a notion that the course codes are a foreign language - and to a point, they are - but with a little knowledge, you can easily unpick them, and understand them fully.


Early time trialing history
First, a bit of history...
In 1890, the National Cyclists' Union banned racing on UK public roads in fear of a ban not just on racing cyclists but all cycling. The legal position of cyclists was not secure. The cycling historian Bernard Thompson said: "Events organised by clubs in the 1880s, although taking place on quiet country roads, were constantly interrupted by the police. Often horse-mounted policemen charged at racers and threw sticks into their wheels."
The NCU asked clubs to run races on closed tracks, known now as velodromes. But few existed and so rebel races began, under the influence of men such as Frederick Thomas Bidlake, to continue racing on the road but in a way they believed need not bring police attention. Riders would start at intervals, usually a minute, and race against the clock. Riders meeting on the road were not allowed to race against each other. Unsure of the legal situation, riders dressed from neck to ankle in black to make themselves less conspicuous, never wore numbers but always carried a bell. Races started in the countryside at dawn on courses referred to only in code. Even the cycling press was asked not to say where a race was taking place and details to competitors were headed "private and confidential" up to the 1960s.
The Course Codes grew from this secrecy of the events, and are still in use today (although most of the historic courses have now gone as the road infrastructure has been changed to try and keep pace with modern vehicles and housing developments).
Which bring us nicely to...
Where Would You Like To Race?
Icknield Road Club is based in Ampthill, Bedfordshire, which makes it part of London North Cycling Time Trial (CTT) Region, and all London North Open TT Courses are designated 'F', so you will see course code such as F11/10, F1/50, F14/25 and so on. If you've raced the interclub events hosted by IRC you'll have ridden the F15/10 course, and if you've raced the CC Ashwell event, you'll have raced the F14/25 course.
Taking the F14/25 as an example, and deciphering the secret code is now fairly simple. You know that 'F' means it's a London North course, so should be fairly local for an IRC member. The 14 is simply an identifying number, and the 25 tells you it's a 25-mile course.
North London District
There are (as always) some anomalies, such as the F12/30 (promoted by IRC)
F = London North
12 = Course Number
30 = 30km course
Easy right?
Well, not quite. Some regions swap the course number and distance around, such as H25/2. BUT you can still work out that it's a 25-mile course, Course Number 2, in London West District (H).
As you can see, once you know what you're looking for, you can start to make an educated guess, and either the CTT handbook, CTT website (www.ctt.org.uk) or another tester will be able to tell you, or know where to look to find out more details.
You've found your preferred race. What next...?
As you're reading this online, I'm going to take the liberty of assuming you're the proud owner of an email address (maybe even more than one), so next you need to go to www.ctt.org.uk and create yourself a profile. I'm also going to assume that you're a member of a CTT affiliated cycling club. If you're not, stop what you're doing, and message IRC about joining. If you're not in a CTT affiliated club, you cannot enter open time trials.
OK, so you have your email address. You're a member of a CTT affiliated club, and you've registered through the CTT website, creating a rider profile. Next up, enter your first race.
Find the "Events" tab, and navigate to the Find Events page.
- The first drop down will filter districts - in this example, we'll enter a London North race, so select London North (F)
- Ignore the next tab (COURSE) unless you know exactly which course you're looking for.
- Distance - Select what distance you wish to filter the races by.
- Then it's a case of selecting your event and following the process through until you've paid the entry fee and receive email confirmation that you've entered.
- Then its a case of selecting your event, and following the process through until you've paid the Event entry fee and receive email confirmation that you've entered the event.
Please be aware that some events may have entry criteria such as 'slower than 22mins LTS'. This means that you MUST have a time registered on the CTT website against your Rider Profile of a 10-mile Open TT, slower than 22 minutes, in the last three seasons (LTS). Without this, if the event is over-subscribed, you will most likely have your entry declined, and be given a refund of your entry fee, (less the CTT admin fee - £1 at the time of writing).
In another post, I'll explain what Associations IRC are part of, and what competitions are available to our members, but for now, Happy racing!